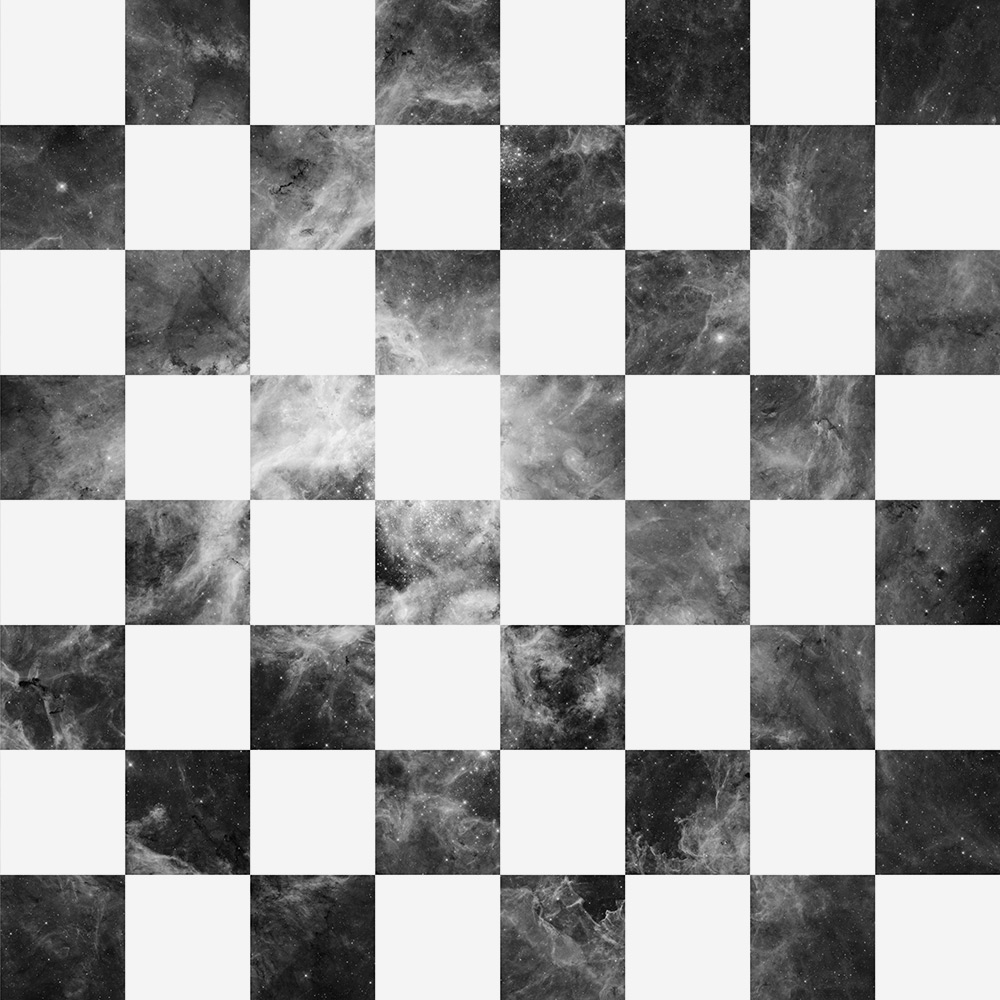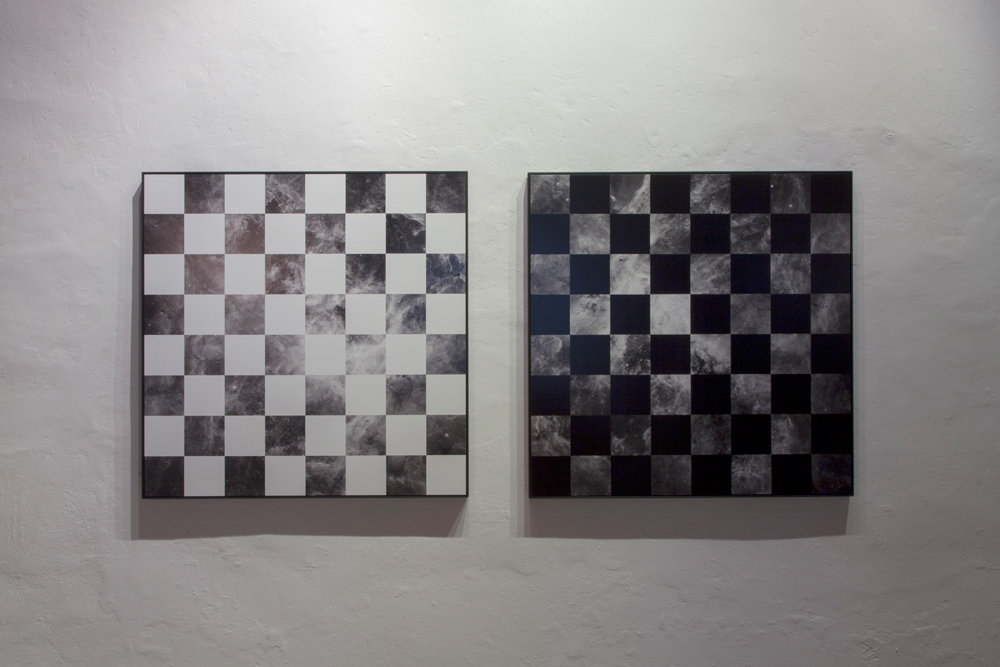 UNTITLED (WITH US, WITHOUT US, WITH ITSELF) (#1, #2)
2016
Archival pigment print on Fine Art Baryt
100 x 100 cm each


"The movement of pieces eating one another" where the words Marcel Duchamp used to describe his most favourite game: Chess.
He was obsessed with it´s "pure qualities," formal simplicity and seemingly endless possible variations.

Like in the game, so in reality everything is in constant change of arising and passing away. We never know about the constellation of the next moment and the new possibilities that might close down or open up for us: The universe is playing the cosmic game. With us, without us, with itself.